San Gabriel Roofing Company
San Gabriel Roofing Company
Undertaking a roof restoration project involves a lot more than the installation itself. Fortunately, the experts at The Best West Roofing Company can handle it all. We're more than a basic roofing company—our team has over a decade of both roofing and insurance experience. In fact, some of our staff members are former licensed insurance adjustors!
Since 2010, we've been bridging the gap between claim and construction. No matter what you need to be done, we'll be there to help make your property whole again. We offer:
Damage Roof Repairs
Residential Roofing
Commercial Roofs
Damage Roof Repairs in San Gabriel
Living in San Gabriel has its perks, but you also have to deal with some demanding climate conditions. As your local roofers, The Best West Roofing Company knows what it takes to combat any type of storm. From roof storm damage to interior water remediation services, we've got you covered. Additionally, we'll guide you through the entire insurance claim process, so you get the most value out of your project for years to come.
Residential Repair and Replacements in San Gabriel
As a homeowner, you're no stranger to home improvement projects. When it comes to keeping your roof in top shape, there's no one better for the job than the Titusville roof contractors at The Best West Roofing Company. We offer durable replacement roofs in a variety of styles, so you can achieve the perfect look for your home. From asphalt single roofs to metal roofing, we've got your family covered—literally!
Commercial Repair and Replacements in San Gabriel
The Best West Roofing Company specializes in comprehensive commercial roofing, too. From churches to car dealerships to multi-family residences across San Gabriel, we're equipped to do it all! We understand that no two roofing projects will be alike. Whether you choose durable TPO or modified bitumen roofing, we can customize it to make it your own.
Get Started with a Free Quote from Our San Gabriel Roofing Team
As a family-owned business, The Best West Roofing Company puts our customers' needs first every time. From your initial consultation through the final installation and the insurance claim process, we've got your back. To top it off, you can take advantage of flexible financing options and industry-leading warranty protection.
Stop living with a damaged roof and contact us today!
Why Choose The Best West Roofing?
Your roof is one of the most critical parts of your home, keeping you and your family safe from the elements. Keeping it in good working order is best done by a reliable expert in roof repair and roof replacement in San Gabriel, CA.
Here at The Best West Roofing, we're focused on providing top-notch workmanship and customer services. That's why we:
✓ Always keep our prices fair
✓ Don't upsell services your roof doesn't need right now
✓ Do our best to be on schedule
✓ Always maintain updated licenses and insurance coverages
Unlike many roofing businesses in the San Gabriel area, we avoid subcontracting our projects, which can put your roofing project's quality at risk. Instead, we hire and train our own teams. This lets us monitor the job's progress more closely to ensure your satisfaction with it.
OUR SERVICES
✓ Commercial Roofing
✓ Residential Roofing
✓ Roof Replacement
✓ Roof Repairs
✓ Gutters Installation
✓ Roof Maintenance
✓ Shingles
✓ Tiles
✓ Flat
✓ Attic Insulation
✓ TPO Roof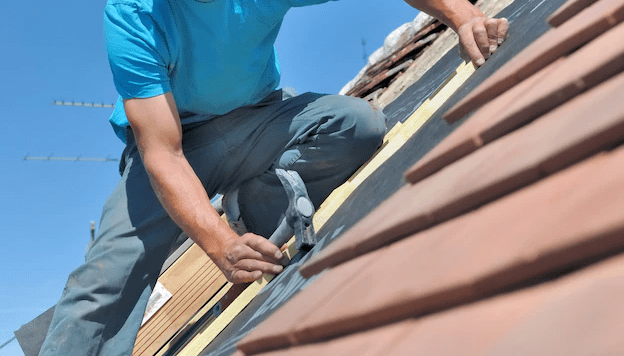 Give us a call for more information about our roofing services! You can also fill out our online form to schedule your free, no-obligation consultation today.